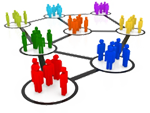 E-Mail Friends
Haircutz
Tallahassee Barbershop
At Haircutz, men (or women) from all over Tallahassee can feel at home, whether it is by interacting with fellow sports fans, or just watching the game with each other. Customers who come for a haircut for men or kids, or a haircut and a shave; they are paired with the right Barber for them of the four hand-picked staff Barbers at Haircutz. These Barbers are exactly what you want when you're looking for a quality Barbershop with equally good Barbers, that won't just as quickly have you going back out the door just as quickly as you entered.
The Haircutz, Tallahassee Barbershop, is located at 1457-1 Old St. Augustine Rd, Tallahassee Florida, and accepts appointments via phone, or walk-in. This Barbershop offers a wide range of haircut styles with the most popular ones being; the Bald Fade, the Even All Over, and the Afro Fade. Let me tell you though, these are quite similar to the Crew Cuts in that they all offer a low-maintenance haircut that is popular among boys and college aged men, as it gives the wearer an athletic look.
The Bald fade haircut is quite a popularly asked for style as in this hair cut, the hair around the sides and back of the head, from the nape to mid way up the head is cut very low. The remaining hair at the crown or top of the head is left either short or at the length requested by the customer.
Similarly, the Even All Over haircut is very much like the Bald fade haircut, but quite different in that all the strands of hair on the head are cut to be the same length. This can be worn just as it is but many prefer to sometimes accessorize it with a sideburn or taper.
While still in the fade family of haircuts, the Afro fade haircut is when the hair is tapered inwards to the neck starting an inch from the crown of the head, with the strands getting shorter as you progress downwards to the nape of the neck.
Book Appointment
Call Today!
Standing By!
850.671.4247
Recent Posts
---